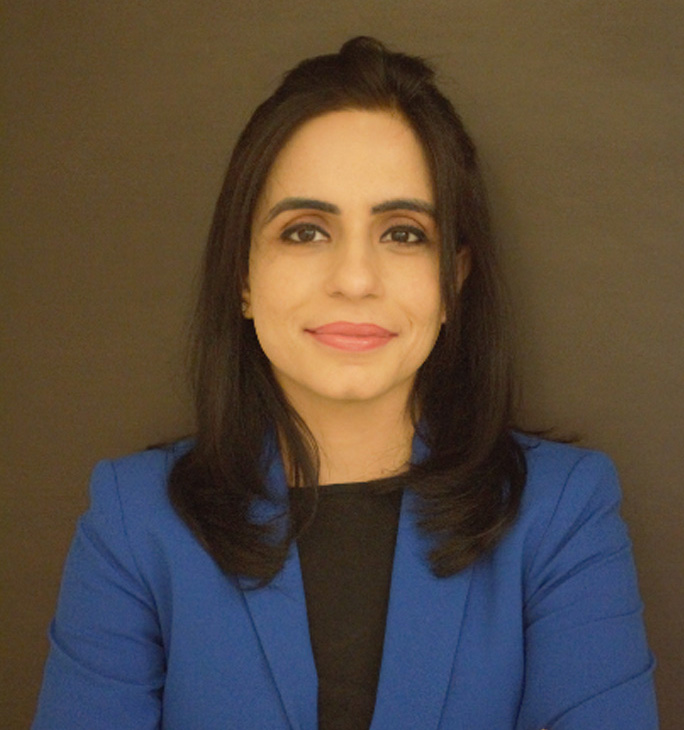 Founder

DR. SHOBHA NANGRANI
BDS, MDS (Conservative dentistry and Endodontics)
Fellowship in Cosmetic dentistry (Encode, Mumbai)
Dr. Shobha, founder of Dental wellness has over 10 years of experience in Root Canal Treatment and Cosmetic Dentistry. She graduated from R.V. Dental College of Dental Sciences, Bangalore which is among the top rated dental schools in India securing state ranks in Endodontics and Oral Surgery. She was also awarded the Colgate Scholarship for being the best outgoing student in 2003.
She completed her post graduation in Conservative Dentistry and Endodontics at Bangalore Institute of Dental Sciences, Bangalore in 2007. She acquired her masters with Dr. Ramya Raghu as her guide, a well known name in the Endodontic fraternity and author of many text books in Conservative Dentistry and Endodontics.
She worked as Assistant Professor at Dr. Syamala Reddy Dental College from 2007-2009 teaching graduate and post graduate students after which she worked as a visiting faculty at Teethankar Mahaveer Dental College, Moradabad till 2013.
She did her Fellowship Program in Aesthetics & Cosmetic Dentistry at ENCODE Mumbai in 2013 under Dr. Sandesh Mayekar and his team. Dr. Sandesh Mayekar is a renowned cosmetic dentist in India and abroad, official dentist to Miss. India pageant.
She is a life member of the Indian Endodontic Society (IES), the Indian Dental Association (IDA), the Indian Academy of Aesthetic and Cosmetic Dentistry (IAACD) and Member of Academy of Craniofacial Aesthetics in India (ACFAI).
Dental wellness was established in 2008. Dr. Shobha confines her work to Endodontics and Cosmetic Dentistry and has a team of well experienced doctors for all the other specialties in dentistry. She has put together an office which combines the most advanced technological approach to dentistry with an incredibly skilled and credentialed panel of specialists, hand-picked for their commitment to excellent results and quality patient care.
Dr. Shobha's aim is to offer a clean, clutter free and pleasant ambience clubbed with a treatment experience that starts with a patient hearing of the ailment. Dental Wellness is equipped to evaluate simple and complex oral needs in a personalized and ethical manner. Dr. Shobha and her panel of dental experts present the patients with feasible and affordable treatment options based on the diagnosis. The prescribed treatment is provided with the aid of state-of-the-art equipments and materials sourced from reputed international companies, exquisite lab work by reputed dental labs across the country, all of this with no compromise on patient safety by following all the ADA guidelines of sterilization.
We very well know that visiting a dentist is a common phobia. Give us an opportunity to help you to change that belief. Be rest assured that when you come to us, as our tagline goes, you will leave with a happy, healthy smile.